30-Day Money-Back Guarantee
GUARANTEE
We are so sure that you will be happy with your purchase that we offer a 30-Day Money-Back Guarantee to ensure your satisfaction. Refunds will promptly be issued for items returned that do not meet your satisfaction and within the limitations of our terms. Simply contact us at admin@masonicsupplyshop.com to speak with a customer care specialist about our 30-day Money-Back Guarantee.
Due to the fact we have no control on the usage or storage of regalia once it leaves our warehouse, there is a limited guarantee of one year from date of purchase regarding defective materials and manufacturing.
If you are unsatisfied with your purchase, please contact us to arrange any returns or you can use the "Returns" feature in your account. See image below. Follow the instructions and we would be happy to assist.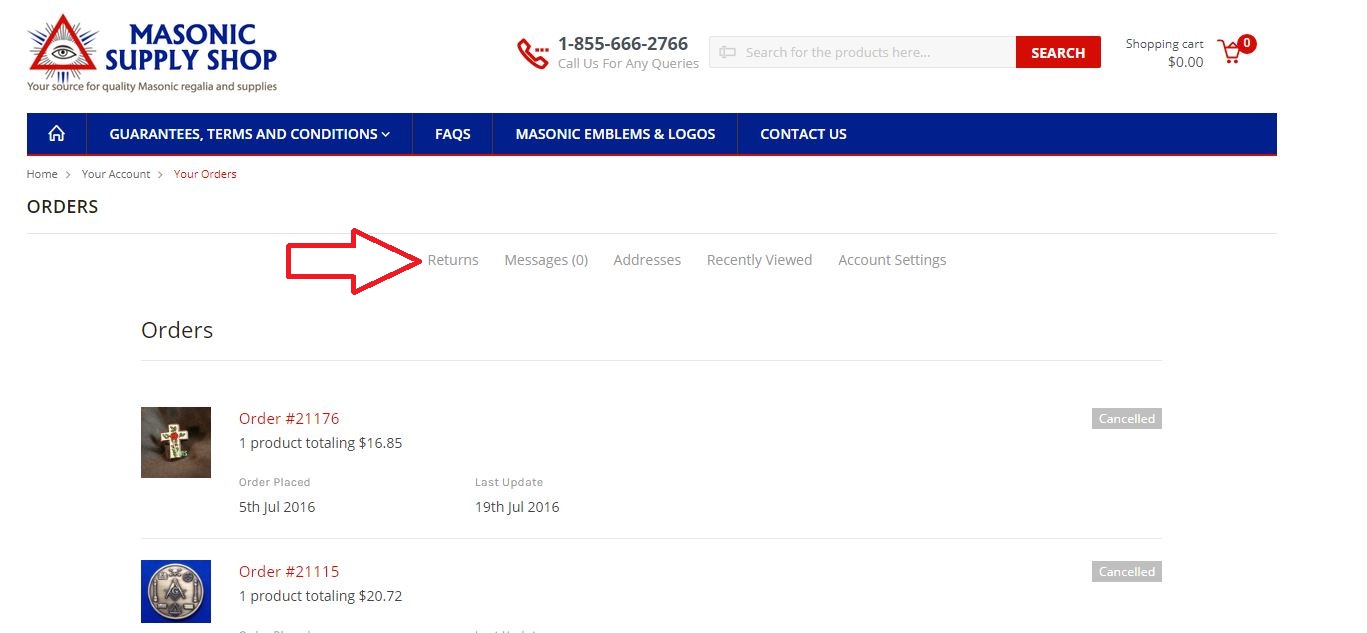 You may return most new, unopened items within 30 days of delivery for a full refund. Return shipping costs will be covered only if returned by regular post (no rush, priority or courier costs will be covered without previous approval) and if the error is ours. Other arrangements may be made depending on individual situations. Custom made items cannot be returned unless the error is ours. No returned merchandise or shipping costs will be refunded without our prior knowledge and consent.

Once the item is received in good condition we will process the refund for you. If you wish to exchange your items or receive a credit, please be sure to advice us.